The First Fun Friday!
We made it to the weekend, hooray!
I'm not usually the biggest fan of celebrating Friday's.
Right now I'm working hard to figure out how to never retire. A vital part of that includes finding or creating a career that I look forward to working in every day.
Celebrating the weekends is great as long as we can enjoy our work also!
The weekend should focus more on the fun activities we are looking forward to, rather than being happy about leaving work.
First, though, let me give you the quick version of what this publication is about, seeing as this is the first email. There are four pillars of becoming a Better Parent—faith, family relationships, finances, and fitness. Check out our about page for more.
Our Friday email is about how to have fun within these categories of life.
Because Better Parent focuses on leading by example as a parent, let me share with you an example of what our family likes to do for fun. Two weeks ago we went camping!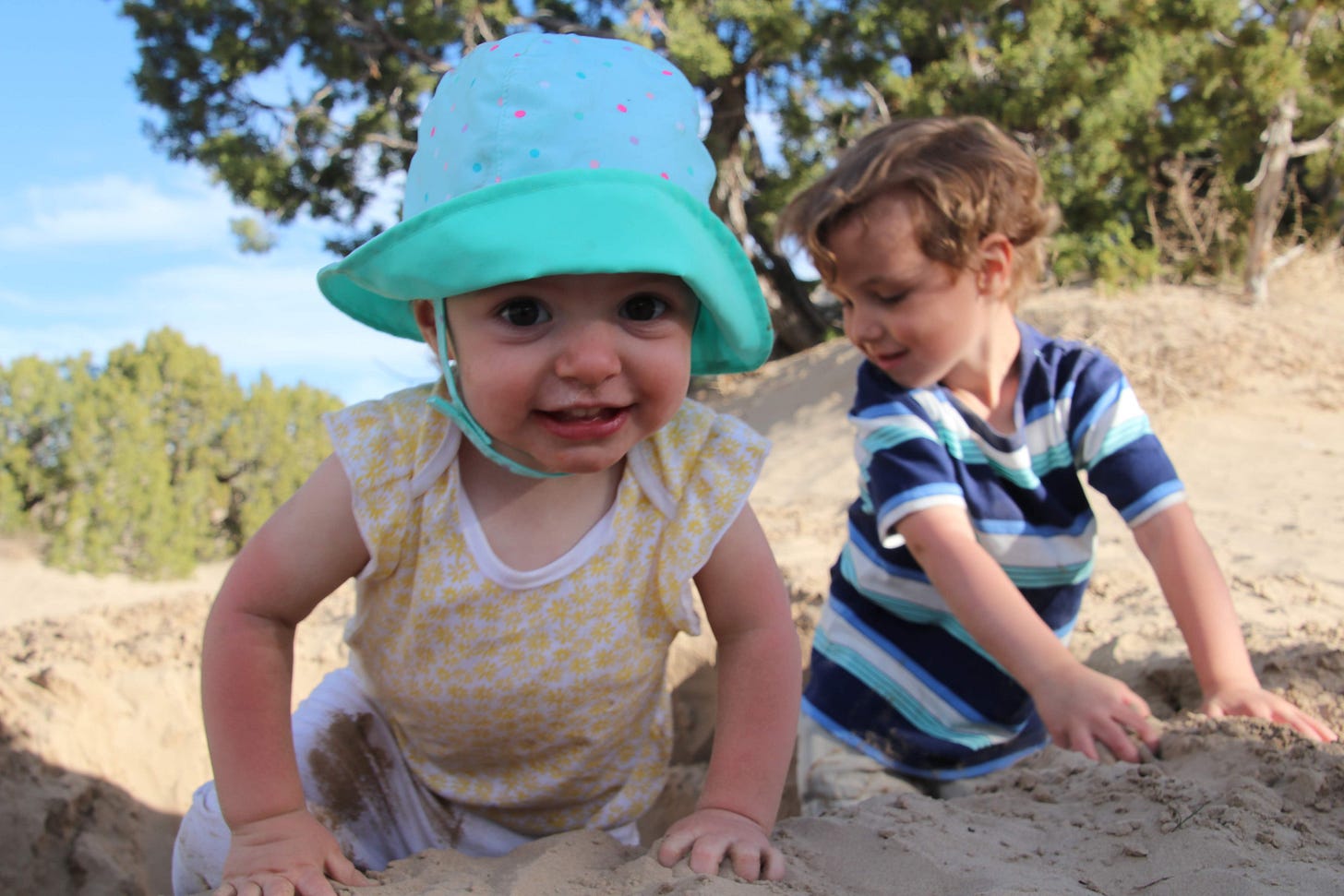 The kids loved playing in the sand. We had a delicious dutch oven pizza for dinner and enjoyed a great night's sleep in our brand new 14'x10' canvas tent.
One important lesson I've learned is that having fun together is vital to deep family relationships. Think about it. When you're home, you have the Internet, video games, and many other possibilities to be distracted from each other.
But outside in the fresh air, you have little in the way of developing a deeper relationship with your family. If we want our kids to grow up like us, then we have to spend time with them.
"You are the average of the five people you spend the most time with." —Jim Rohn
Are you one of those five that makes up who your kids are?
Would you be proud if they grew up to be like you are now?
Don't worry, if you're not happy with your answers you aren't alone, and there's hope. We'll get into that next week.
---
Actionable Advice: Make a list on your phone in a note-taking app like Google Keep of common activities that you enjoy doing as a family. Include things that each individual member likes as well as what you all love to do together. Pick one for each weeknight next week and plan to do that activity. Put it into your notes app in your phone, in the same note that you made your list in.
More on this idea to come next week!