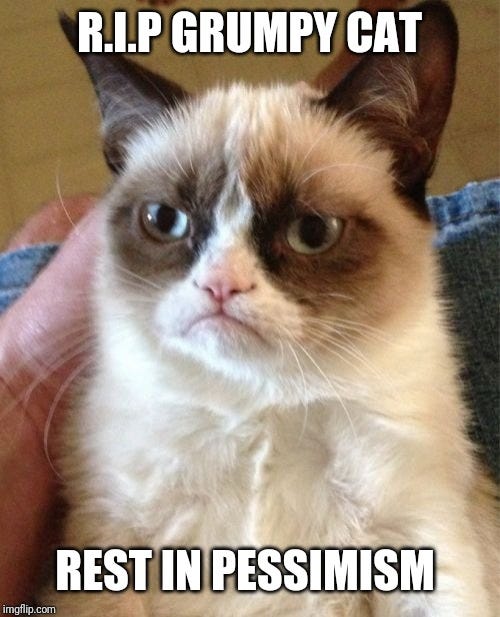 Do you remember this cat? Apparently he died today. Back in 2013, it seemed like this meme was everywhere, and I always got a good laugh out of it.
My wife and I started a tradition not long after we met of watching a movie every Thursday night. It was our little way of celebrating the weekend just a bit early. It always seemed like we both needed that late-week break.
These days, Thursday is known in our house as "Friday Eve." Yesterday, I went to lunch with a client to this great Asian place called Zao. Everyone in the restaurant was super friendly.
When the cashier was taking my credit card he sincerely asked "how are you doing today?" and listened. I asked how he was and he mentioned that he couldn't complain, it was almost the weekend!
I'll reiterate that I'm not the biggest fan of celebrating the weekend for the sake of work ending. I love the work I do and the people I work with. I hope that whatever your career is like you can say the same for yourself. But the weekend can be about celebrating and enjoying life.
So every Friday Eve my wife and I watch memes on YouTube. It gives our minds a much needed break to get us ready to have an enjoyable and relaxing weekend.
Actionable Advice: Watch a funny video right now. Speaking of cats, my Family and I really like this short video, check it out: